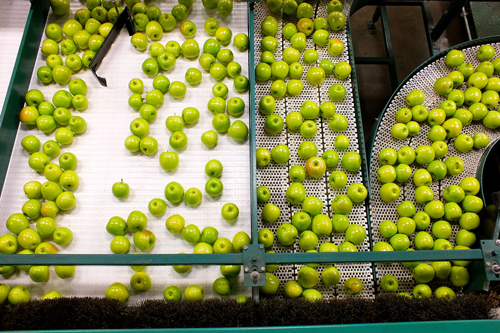 All Northern apples are packed on state-of-the-art Greefa sizers, the gentlest packing technology on the planet. Their IQS4 optical sorting technology delivers more consistent size, color and defect separation with a unique "flap" system to minimize bruising.
Every NF/IL hand packer is an athlete and an artist. The talent, focus and pride they put in each packed box delivers "wow" consistency to Northern customers around the world.
Northern's individual account sales system pays individual growers for the sales of their own fruit vs. mixing growers in a pool. This provides financial incentive to grow, harvest and deliver apples with higher eating quality and flavor.